..these sleepy little fur balls did not want to wake up from their nap!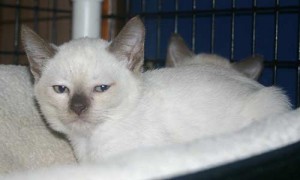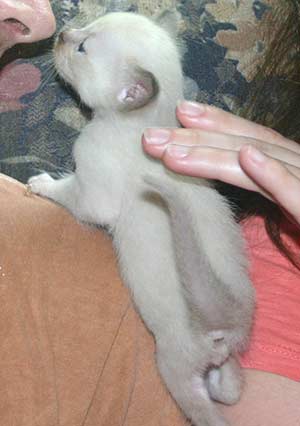 He purred for the first time today!
Seven little munchkins came to our house today!  All of Izzabella's tonkinese kittens are doing well.  She's getting lots of good food, has plenty of milk and love and care for all the babes.  They are just three hours old!
We post some of our videos on http://youtube.com as AGFVideo if you want to look for more!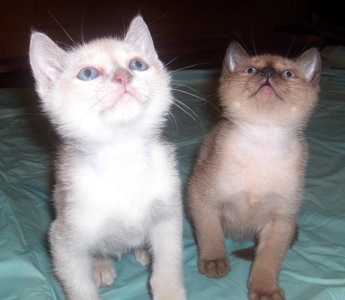 Ambrose, the Bishop, and Clovis, the King!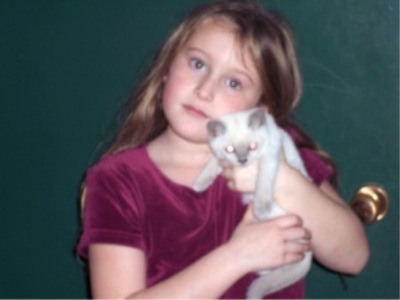 Clara is filling AGFTonks Cherubim, "Cherry," up with love to go home to her family, Tom and Lisa in Reno, Nevada.
She is almost stuffed.
We are also working on her half-sister, AGFTonks Uriel, who will be going home with her.
We love you girls!