26 Oct 2010, 9:13pm
by
admin
Comments Off

on Kitten Adoption
Enjoying cats as spectacular as these has been the dream of a lifetime for our family.
We would be happy to help bring other families together with their furred kin.  Because these kittens are as precious to us as family it has been remarked that purchasing one from us is as involved and difficult as adopting children.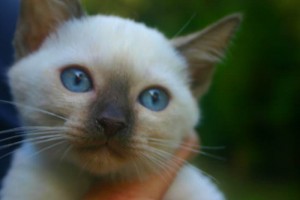 We welcome the opportunity to speak with you and discuss the wonderful qualities of our cats and to help you decide whether your current life is prepared to meet the needs of these highly social and active animal companions.  We will not sell our kittens to just anyone.
Indeed, we will not bring more kittens into the world unless we are assured they will have a good home.  We will wait until there are enough names on the waiting list to warrant a breeding so please contact us early with your requests.  Indicating your preferences in sex, color, and show/breeding quality kittens is important as well so we can let you know when the next, expected, compatible breeding is to occur.
Occasionally we will have cats already here and waiting for their next family to love.  If they wait too long though, we will become more than just a little attached and we may never let them leave.  🙂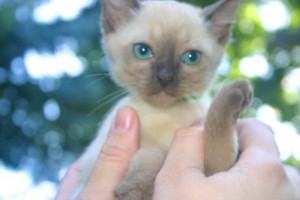 Our kittens are sold at 16 weeks, as alters, with a certificate of health and all their kitten vaccinations. We will guarantee the health and disposition of our kittens and require first option of bringing the cat home should your life change and you need to re-home your cat or kitten.
Purchasing an unaltered kitten for breeding purposes is more involved and will likely require us to spend enough time together to become quite good friends.  Please budget your time and travel plans accordingly.  New friends as busy as us can be a big investment of your emotional resources.  🙂
Fill out a Tonk Adoption Form today!
Tonkinese Kitten Adoption Form!
---
---
Thank you for visiting our website.
Please email us if you have any questions.
Click to see more kittens, kittens, kittens!