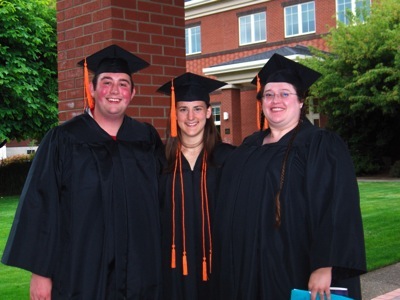 America and her friends Ian and Margaret are now all graduates with their BS in Environmental Engineering.
Congratulations Guys!
America went on to be the speaker at graduation and both she and Ian will be returning for graduate school next year.  Margaret is happily moving on with her job in Portland.