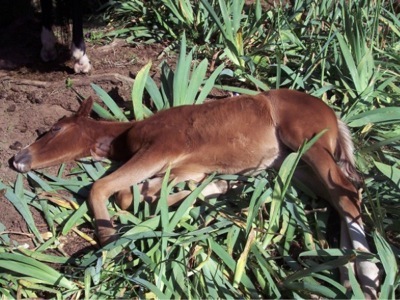 Applegate Farm's Puff, the Magic Dragon, enjoys a warm nap in the Sunday sunshine after helping out the family by mowing the back yard.  Needless to say, he picked the prize Iris garden to lie in…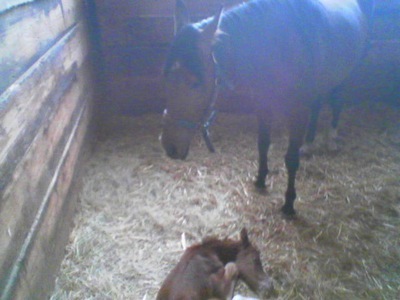 Son of Majestk Dream (Magic) and Ambir Dragon, our little boy 'Puff' is as beautiful, strong, and healthy as we could have Dreamed.
Our sincerest thanks go out to Gentle Oaks Stables and Gina Bressler for providing the hands on experience and talent to help him get on the ground safely.